Broadsheet x Up Happy Hour at Yulli Brewery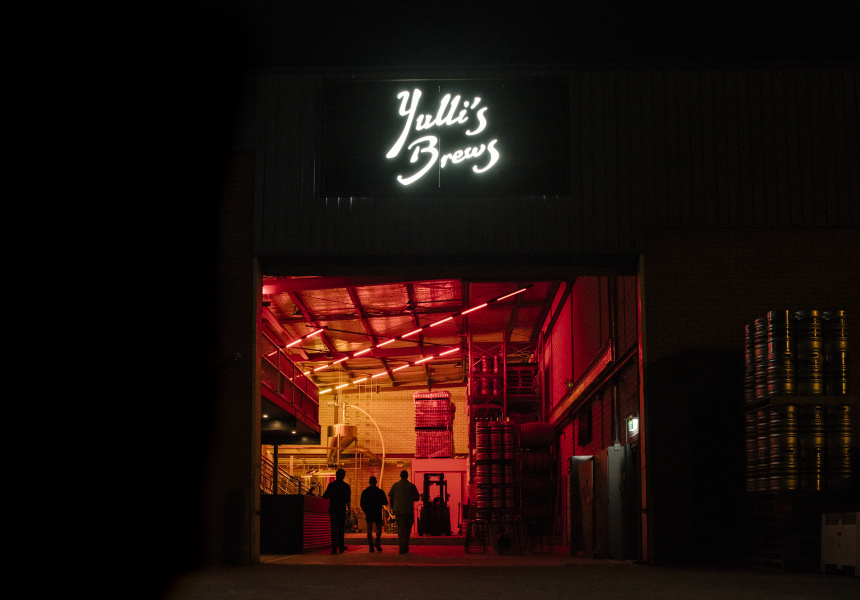 Get a free drink (or two) plus Southeast Asian snacks like satay skewers and spring rolls at happy hour with a difference, thanks to Broadsheet and Up.
To celebrate the launch of the new Up's Happy Hour promotion, we've teamed up with the mobile-only Australian digital bank to bring you a different kind of happy hour at Yulli's Brews – and you and your friends are invited.
On Friday 1 December, Yulli's Brews in Marrickville will be hosting a happy hour from 5pm to 7pm, including food and drinks. Hosted by Broadsheet and Up, guests will have their first drink on the house, as well as meals from the venue's new menu.
The free drinks offer is open to the first 100 guests, who will receive a free drink upon arrival. Up customers also get a special drink token for a second drink they can redeem at their leisure, and there will be exclusive Happy Hour x Up merchandise like dad hats to take home – get them fast.
The menu is influenced by the Yulli crew's Vietnamese, Korean and Greek cultural backgrounds. Dishes from head chef Awirut "Folk" Chaweephat available at night include grilled eggplant skewers, vegetable pot stickers, chive dumplings, vegetarian spring rolls, watercress dumplings, and money bags filled with edamame and coconut. As for complimentary drinks, you can order any beer on tap as well as house wine.
Free drinks end at 7pm, catch the live bands from 8pm – featuring sets from Westwind and Warbaby – and enjoy a great night.
Can't do it? Up is keeping the Friyay vibe going with its Happy Hour promotion, where you can get up to $50 cash back when you spend $10 or more at a restaurant, bar, pub or even cafe between 5pm and 7pm every Friday.
Tickets are available now.
This article was produced by Broadsheet in partnership with Up. Not on up? Download the app and use code BROADSHEET10 for $10 when you sign up (terms and conditions apply).