Cultures come together for inaugural "Free Hot Thanksgiving Meals" in Wilkes-Barre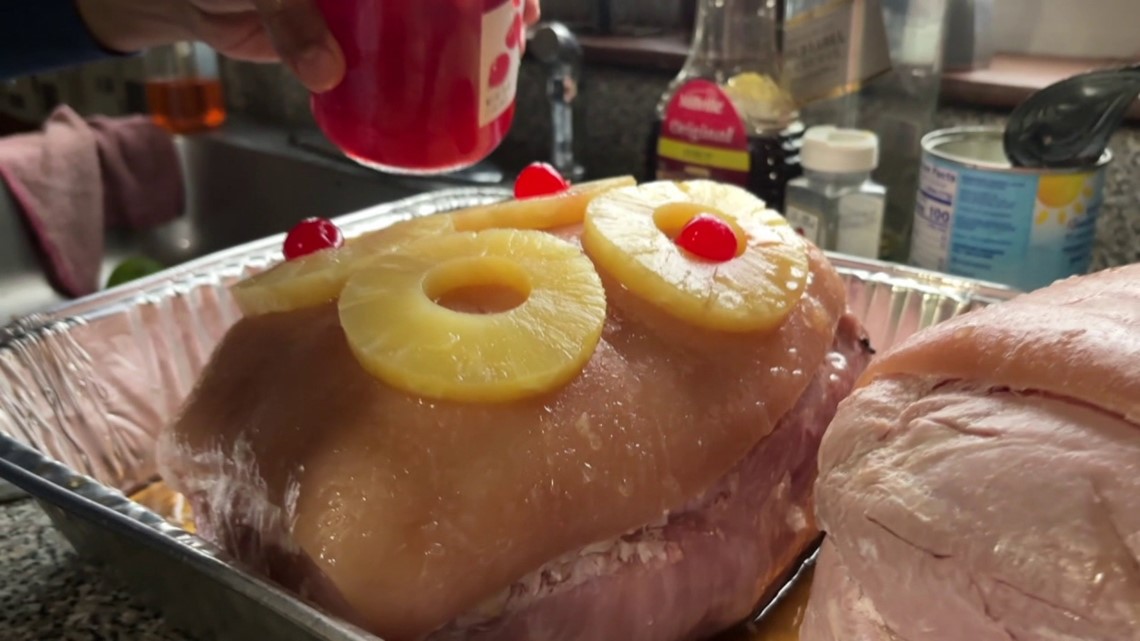 WILKES-BARRE, Pa. — Spanish flavors fill the air, and every fold and crevice of the turkey inside Elizabeth Perez's kitchen in Wilkes-Barre, as she prepares all the food that will be served at United Blend's first free Thanksgiving meal. .
"I usually put an apple on the turkey for flavor and raisins," Perez said of her recipe. "Normally, I turn on the music and start dancing. I just enjoy cooking."
Perez is the founder of the United Blend Community Center, which opened earlier this year in Wilkes-Barre. It's a safe space for anyone facing language barriers — needing help with work, socializing, or even basic needs.
"So you can come in and see what we're doing, anything you need help with, and if we don't have the answer, we'll come out together and find it for you," Perez said.
Needs, such as food, shelter, clothing, and even a hot Thanksgiving meal. But there is nothing traditional about this meal they serve on Wednesdays. Just like the center itself, it will act as a melting pot of flavours.
"If you go to Sazon, you won't come back. You won't come back from this, okay?" laughs organizer Mercedes Rodriguez. "And of course, you will have a mouth full of flavour."
Rodriguez is the owner of TailoredCreationz, and as a Hispanic-owned business owner, she wanted to help Perez in her mission.
The menu includes Dominican rice and Puerto Rican-style ham.
"And a little rum," Perez added.
The flavors of the kitchen, passed down by Perez's late mother
"My mother cooked a lot. She would prepare a lot of meals, and we would cook together," she explained.
Now she's making these recipes for more people than ever before with her friends, Rodriguez and Yamilie Pérez Parrado, by her side. Perez Parrado runs a similar mission for United Blend across social media.
"It was all about love, and this whole event was about love," Rodriguez explains.
She says the meal was made possible by donations, and she hopes this is just the beginning.
"We have a full kitchen at the center, and it's not active or in use yet. So we want to put it together to serve hot meals at least twice a week," Perez said.
Serve more than just a meal this Thanksgiving.
"What you're doing, even though it's not for profit, it's for profit. Because our community benefits from it," Rodriguez said.
Hot meal distribution begins at 1 p.m. Wednesday at the United Blend Community Center on South Main Street in Wilkes Barre. It will be open until the food runs out.