DinerOffers Holiday Classic charm and great food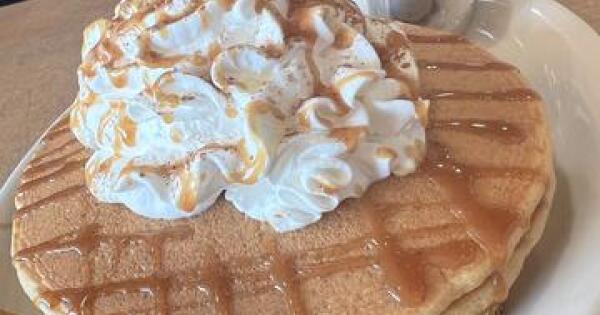 The Holiday Diner has been a staple in the Danbury community since it opened more than 70 years ago, in 1947.
Earlier this year, the restaurant celebrated its grand reopening after temporarily closing for construction. It now has a completely new, modern kitchen, dining room and roof.
His parents, Bill and Maria, were excited to purchase the beloved restaurant in August of 2000, said owner George Psarovagis.
"My parents have been in the restaurant business for 40 years, and when they heard the restaurant was for sale, they jumped at the opportunity to be part of this diverse and thriving community," Psarovagis said.
The Holiday Diner is located on bustling White Street and within walking distance of Western Connecticut State University. Students who present their school ID can receive a ten percent discount on meals. Seniors can also get this discount.
This kind of hospitality and goodwill keeps customers coming back and they become familiar faces with the friendly staff.
Psarovagis describes the atmosphere there like a popular TV show Cheerswhich is known for its friendliness and welcoming nature.
"Everyone knows everyone, and 90% of customers are regulars," he points out.
The Holiday Diner can seat a total of 120 people throughout with designated booths, tables or seating.
It features all the traditional diner favorites, like a full breakfast menu with clubs, burgers and wraps. These delicious comfort foods are prepared fresh daily for the best quality.
"We're not your typical diner with an encyclopedia menu. We serve all the classics, but we do everything we can from scratch.
Another aspect of Holiday Diner that makes it stand out is its exceptional staff.
"We really focus on providing great service, because I strongly believe that service is just as important as the food. The average tenure of our employees is over ten years, which is unheard of in restaurants," Psaroufages said.
Customers can always count on takeout, and the restaurant also offers delivery through Uber Eats and DoorDash.
Catering is also available, with a full breakfast menu.
Sample menu
egg: Choose from a selection of delicious omelettes, including vegetable omelettes with peppers, onions, tomatoes and mushrooms.
Breakfast favorites: The Holiday Diner offers different styles of Eggs Benedict for breakfast, all of which come with home fries. The best seller is the hot sausage Benedict.
Breakfast rolls: There are more than six breakfast wraps to satisfy any foodie. For those who love flavor, try the Mexican wrap with tomatoes, onions, and jalapeno.
Pancakes, French toast and pancakes: Customers can't go wrong with a short batch or full batch of pancakes or French toast, as well as Belgian waffles. They all come with butter and syrup. Customize your order by adding some chocolate chips, berries, bananas, peanut butter chips, and/or M&Ms. My favorite is the pumpkin muffins.
Snacks: You can suppress any food cravings with the nine different snacks you can choose from, including mozzarella sticks, chicken fries, and French fries.
Burgers and sandwiches: Holiday Diner offers a variety of burgers and sandwiches, such as the BBQ Burger and Chipotle Chicken Sandwich.
wraps: All rolls are served with French fries, coleslaw, and pickles. The Chipotle Burger Wrap consists of ground burger, cheddar cheese, lettuce, tomato, bacon, and our signature chipotle sauce.
authority: This crispy chicken salad consists of lettuce, tomato, onion, cucumber, chicken cutlet, bacon, and avocado.
Lunch favorites: A fan favorite at dinner for lunch is any of the quesadillas. The most popular are the Chicken Bacon Ranch Quesadilla and the Philly Steak Quesadilla.
sweet: The Holiday Diner is known for its out-of-this-world milkshakes. They are the self-proclaimed "Best Jerks in the Universe!" They come in flavors like cannoli, pumpkin, and cake and cream. The dinner also has a Milkshake Of The Month program featuring a special flavor for that month.
The Holiday Diner is located at 123 White Street in Danbury and is open seven days a week. Hours of operation are Monday through Saturday from 7 a.m. to 9 p.m., and Sunday from 7 a.m. to 3 p.m. Call 203-748-9798 or email holidaydiner@gmail.com. For more information, visit holidaydiner.com. Follow us on Facebook and Instagram @holidaydiner.