Kinna's House of Love needs help as free community meals are expected to end soon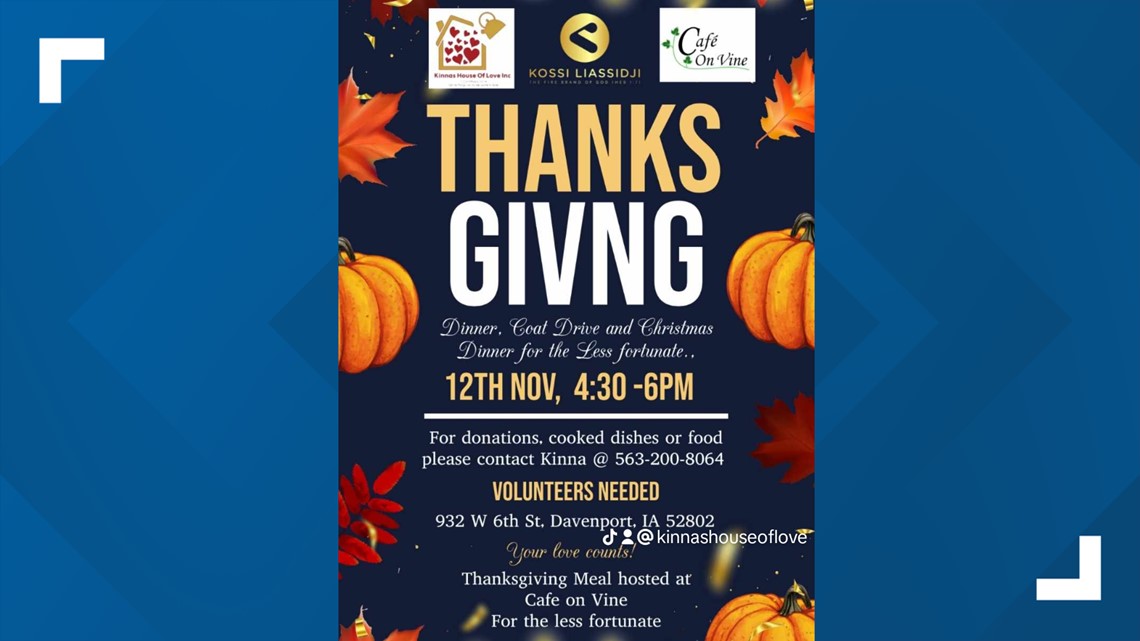 The Davenport non-profit is also at risk of closing its place of support for children affected by abuse unless more funding is provided.
DAVENPORT, Iowa – A Quad Cities nonprofit needs a little help. Kinna's House of Love said its safe place for children at risk of abuse, Kinna's Corner, may close its doors by July 2024.
Founder and CEO Lukena Hodges hosted a community Thanksgiving meal on Nov. 12, one of several she hosts around the holidays each year. However, Hodges said she can only host one last meal next December.
"We're underfunded and it's hard to find support to continue to get that money to feed us. Because not only do I feed here, but when I do my program at Kinna's Corner with the kids, I make sure they get a meal too," Hodges said.
To help, donations can be made directly on the Kinna's House of Love website, which supports their work to help women affected by abuse.
Donations can also be made to @KinnasHouseOfLove on Venmo and PayPal, which Hodges said will support Kinna's Corner.
Additionally, a check can be mailed to Kinna's House of Love Inc. at 318 E. 7th Suite 205, Davenport IA, 52802. Their business phone number is (563) 200-8064.