The National Restaurant Association predicts the top food trends for 2024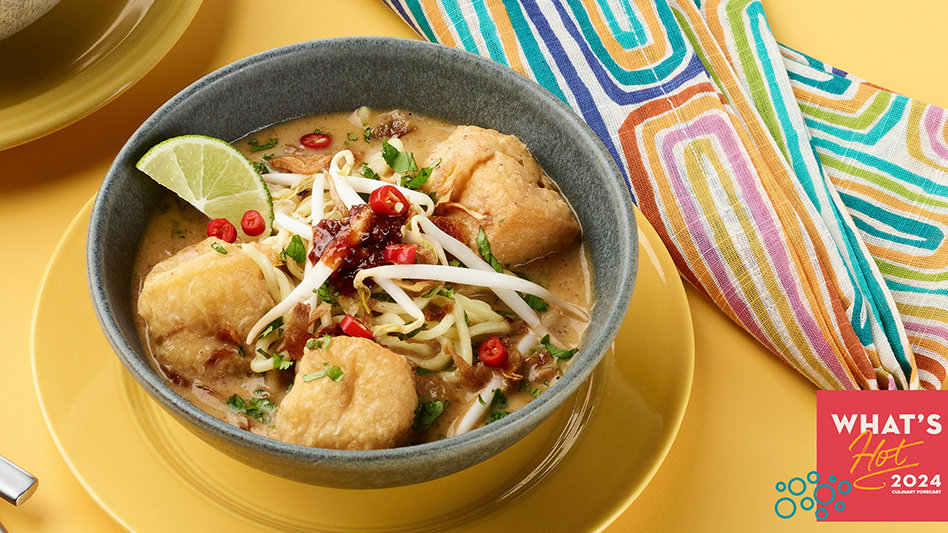 Washington, D.C. – Withdraw. Likes. He wants so badly. Increasingly, the line between restaurant menus and home cooking is blurring, thanks to social media like TikTok, where restaurant dishes become a viral sensation and, in the hands of the right chefs, popular social "food fads" translate into menus and limited-time offers. . That's according to the National Restaurant Association's What's Cooking Top 2024 forecast and insights from a survey of 1,500 culinary professionals nationwide — the largest to date — who identified social media integration as one of the top 10 trends in 2024.
The survey revealed several broader menu trends to watch for next year as well as specific dishes, ingredients, flavors and seasonings that are set to quickly become favorites among consumers. Topping the trend list, global soups and stews tick all the boxes for consumers and restaurant operators. It's a safe way for customers to try new ingredients, an economical way to diversify the menu, and can be an easy way to incorporate healthy options.
The most important trends for 2024:
World-class soups and stews (biriya, chicken tom kha, laksa, salmorejo, upscale ramen)
International chicken wings
International grills
Incorporate social media trends
Grilled/processed cheeses (provoleta, queso fondido, raclette, halloumi, cheese bread)
Wagyu beef
Stuffed vegetables (chili, stuffed peppers, stuffed cabbage rolls)
Regional listings
Simplified menus
Hot honey breakfast sandwiches
"This year's trends are dominated by the consumer's desire for convenience and community with a healthy side of curiosity influenced by social media," said Hudson Riehl, senior vice president of research at the association. "Old favorites like BBQ are taking on new flavors, social sharing is influencing the spread of regional fare like Nashville Hot. Even chicken competition is becoming global on local menus."
Across all food categories, comfort foods dominated the day, with respondents citing soups, stews, stuffed vegetables and melted cheeses as the hottest trends in the coming year. In a sign of increasingly sophisticated preferences, natural flavors have taken center stage in alcoholic beverages, including botanicals such as spices and herbs, alongside low-alcohol spirits, while drinks with perceived health and energy benefits have paved the way for non-alcoholic offerings.
The National Restaurant Association surveyed more than 1,500 culinary professionals in the United States from October 9-23.